I'm always asked the question, how did I get involved in national politics. I didn't come from a political family and I wasn't part of the famed Chicago political machine. This spotlight gives my reflections on the journey from an Italian-American neighborhood on the south side of Chicago to the halls of the U.S. Congress.
---
The Backstory
My political career started at the bottom. I volunteered to go door-to-door canvassing for Democrats in a heavily Republican ward. My reward was to become a Democratic party precinct captain. It was a real political education to navigate Chicago politics. I'll never forget the first time I met Chicago powerhouse Mayor Richard Daley. After a successful position as an Assistant States Attorney in the famous Cook County court system, I was ready for prime time: to be a sacrificial lamb in a race no one thought I could win. Check out these videos for the backstory.
---
"People Don't Trust People with Mustaches"
Marty recounts some sage advice he received as a first-time candidate.
Campaign Stories
Being a 30 year-old first time political candidate in Chicago is not for the faint hearted.  I was lucky to have some fabulous people help me.  Here's a few stories.
The Surprising Watergate Election of 1974
It is humbling to remember all the wonderful people who helped me in my first campaign.  I hope you enjoy this brief history and photo gallery.
Former Congressman Marty Russo recalls the Mid-term Election which swept the huge Democratic Watergate Class of 1974 into Congress.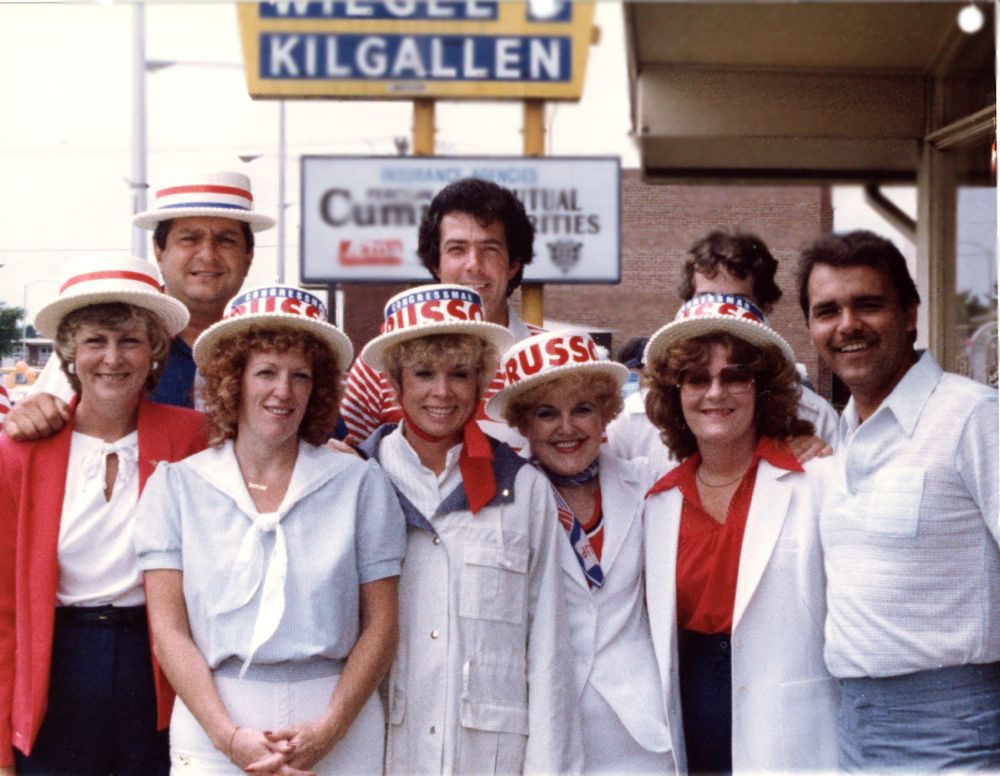 November 5th, 2015 marks the 40th anniversary of my election to Congress in 1974.  It is a great time to think back and reflect on the history of the country and events which propelled an underdog Democratic candidate to victory.  It's also humbling to remember all the wonderful people who helped me in my campaign.
Here's a brief history and an interesting photo gallery.  Thank you again to everyone who has helped me over the years – I appreciate you tremendously!
The Story
In 1973, at the age of 29, I was slated as the candidate for the Illinois Democratic Party to run for the 3rd Congressional District which at that time consisted of the Southwest side of Chicago and surrounding south and southwest suburbs.
I ran as a challenger to Republican Congressman Robert P. Hanrahan who was just completing his first term.  Congressman Hanrahan won the 1972 election with 62% of the vote while President Richard Nixon received 70% of the 206,000 votes cast.  As a former Assistant State's Attorney, it was a formidable task to try to unseat the incumbent in a "safe" Republican district.
Locally, we put together a energetic campaign with the help of friends, family, local community leaders, union members, students, and many volunteers.  My friend, Bob Macari worked as campaign manager.
It was an honor to meet great Chicago political figures like Mayor Richard Daley, Senator Adlai Stevenson, and Congressman Dan Rostenkowski (whose advice to me was "Get here on your own and then I'll help you." ) Eventually he became my mentor and very close friend.
From Washington, although at first I could not attract much attention, eventually I received help from a young Senator from Delaware, Joe Biden, as well as garnering visits from future President Jimmy Carter and future Vice President Walter Mondale. We worked hard on the campaign, going everywhere to meet people, talk to community organizations, jogging in parades, putting up thousands of yard signs.
The surprise factor in the campaign was the unexpected resignation of President Richard Nixon.  The fallout from this event resulted in Republican apathy and disenchantment with politics. As a result, we scored a surprise upset by besting incumbent Robert Hanrahan by a 53-47 margin. I was honored to be able to represent the people of the 3rd District for nine terms.